News
Many publishers are today giving open access to their online learning activities. Some still need FEIDE-login. Others don't require FEIDE. Have a look and find something that works for you!
---
Answering Kids' Questions about the Coronavirus


The online paper Klar Tale now has open access.
School at home
Many publishers have given open access to their learning resources. Here are some of the resources that don't require FEIDE-login:
Sirkushagen from Salaby is open.
Elevkanalen is open.
Kor arti': sing along!
You will get access with the username: demo and password: vinter
Grip: social sciences and English are open for everyone.
Bokbussen: books in Norwegian and other languages
Red, easily read books – use this code: 141535
Yellow, books with facts – use this code: 141541
New resources on Skolekassa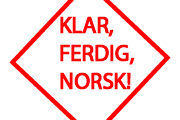 New edition with level 1 and 2  are free for testing.  Classes 1-4 and 5-10.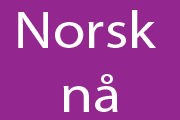 Norsk nå -practice. You can use this resource without the text book . Choose A1 or A2.